How to write the Quarterly Report?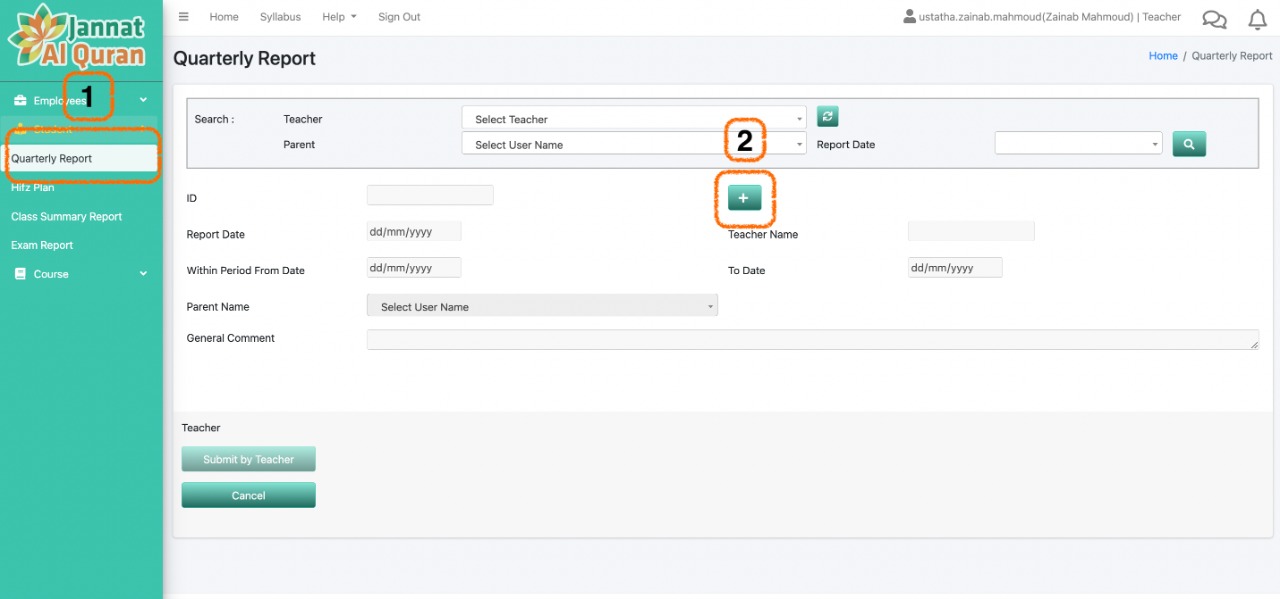 1- Click on Quarterly Report.
2- Press (+), the date of the day will appear in the "Report Date" cell.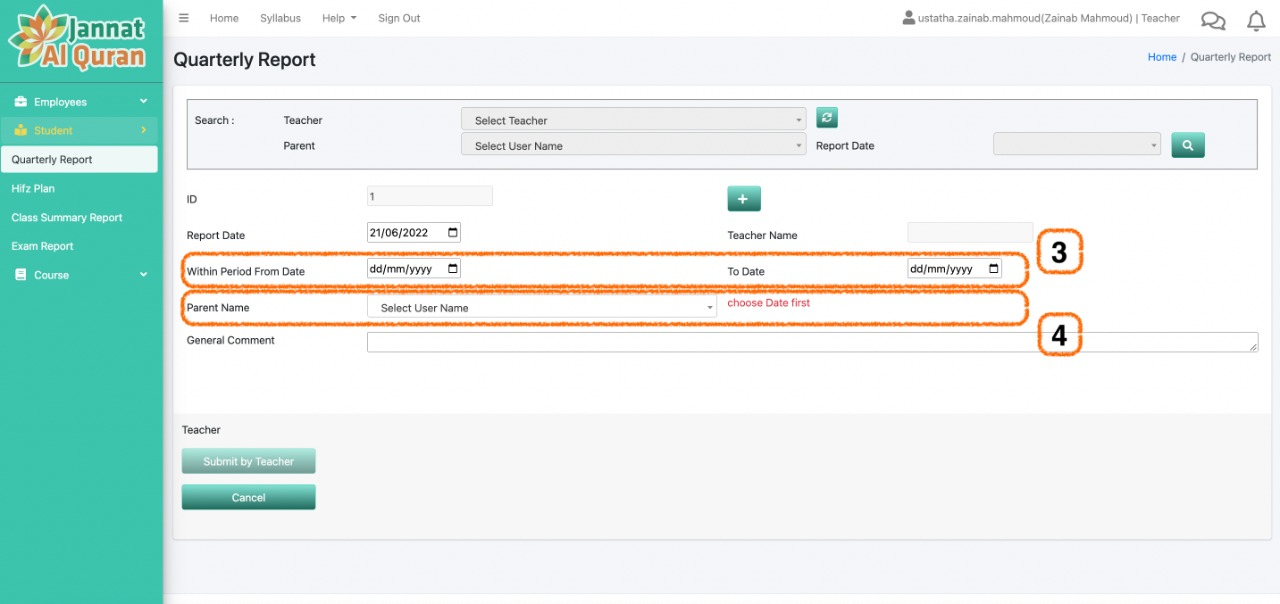 3- Please fill in "Within Period from Date" and "To Date" cells. This indicates the Quarterly report for the last 3 months, i.e: if the report is from March to June you will write from 03/01/2022 to 06/30/2022.
4- Select User Name, which is the student's parent name.
Once you choose the parent Email, the Quarterly Report will appear.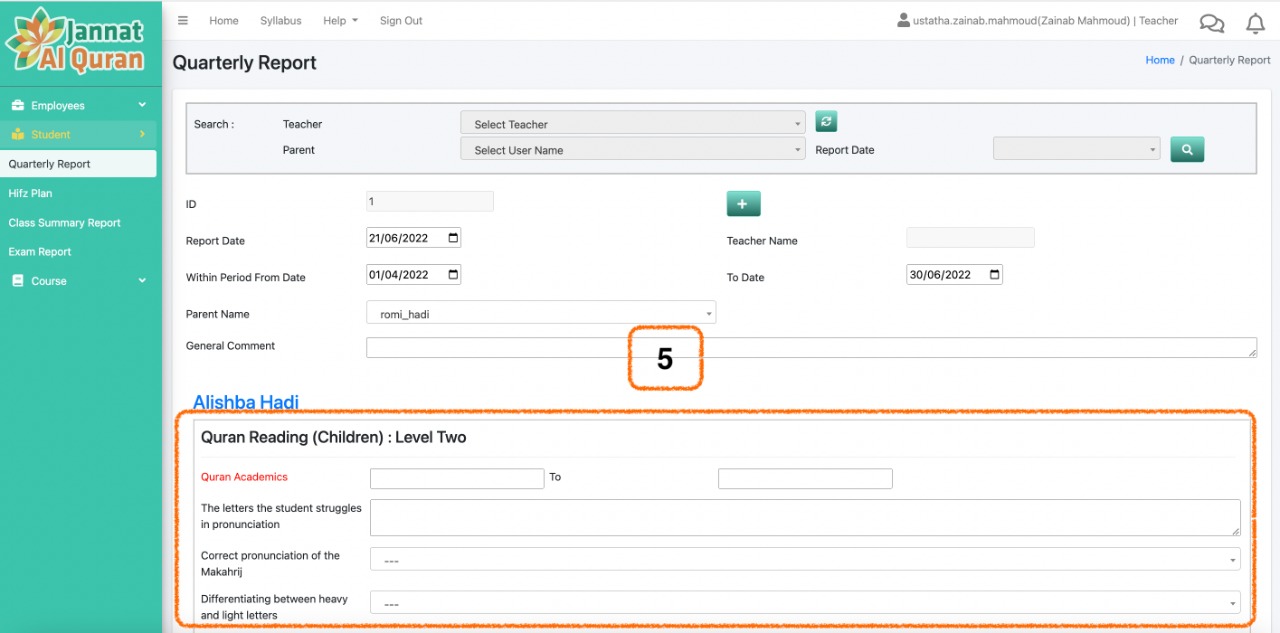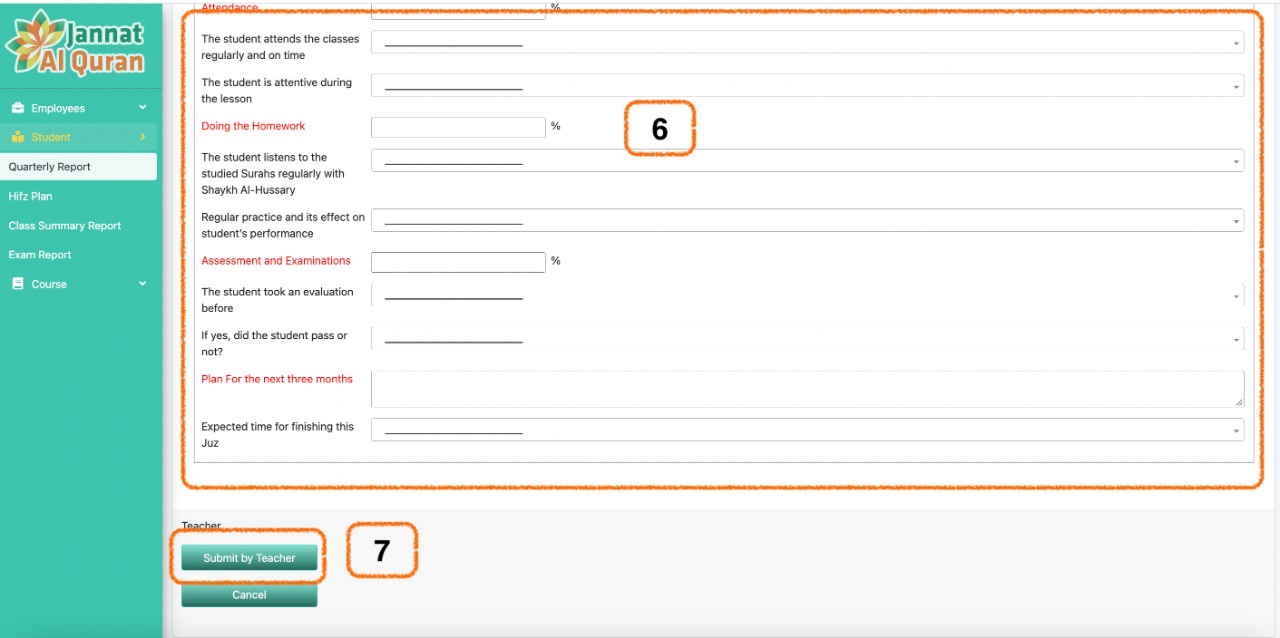 5- 6- Fill in the data that needs to be written. Press on the small arrow on the right side of each cell, some options will appear, please choose the one that describes your student.
Note: there are options for both male and female students. 
7- Once you finish filling in the whole required cell press "submit".