How to write the Hifz Plan?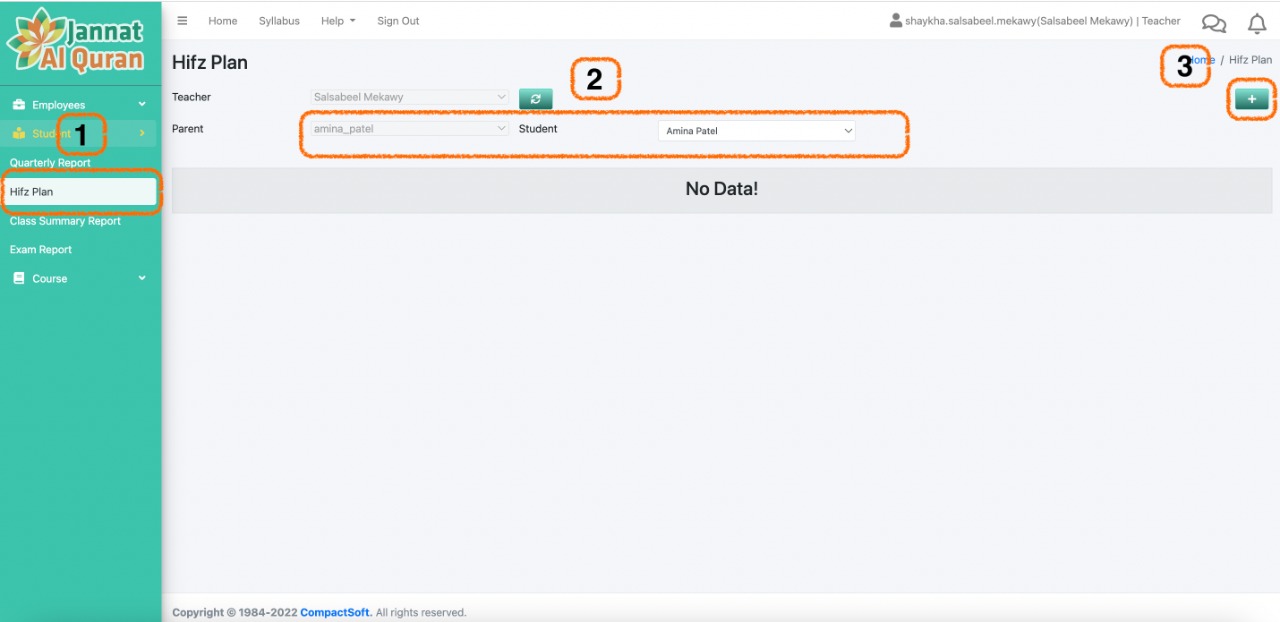 1- Click on Hifz plan
2- Choose the parent's name, then the student's name.
3- Click (+) on the right side of the screen.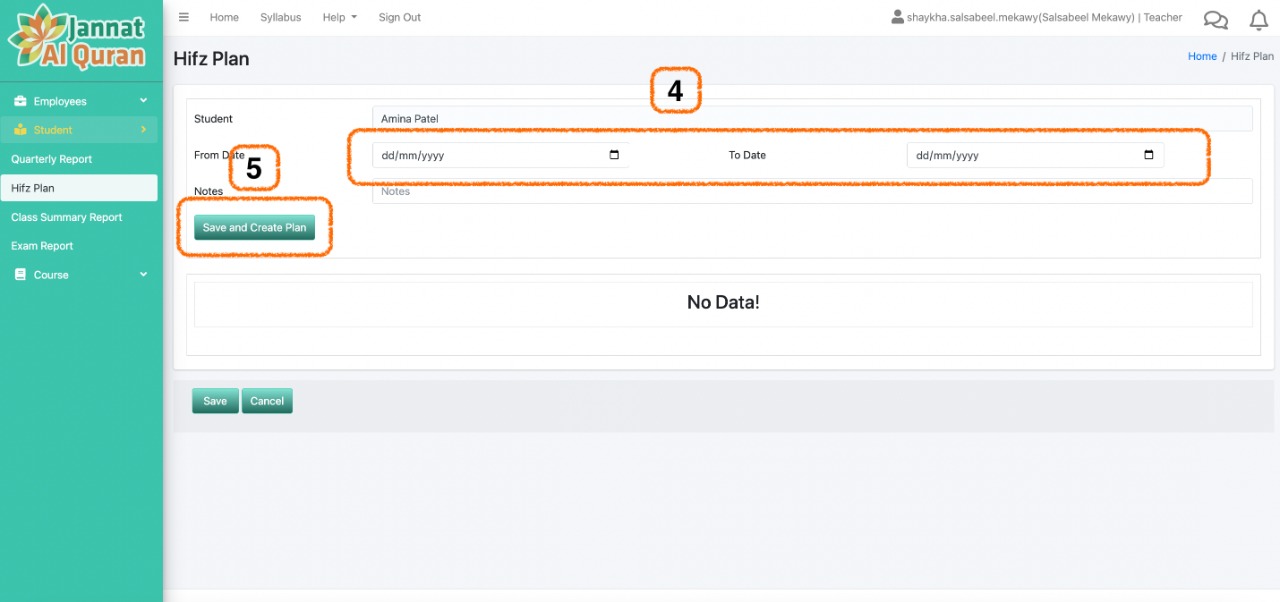 4- Choose the date from the beginning to the end of the month.
5- Click (Save and Create Plan).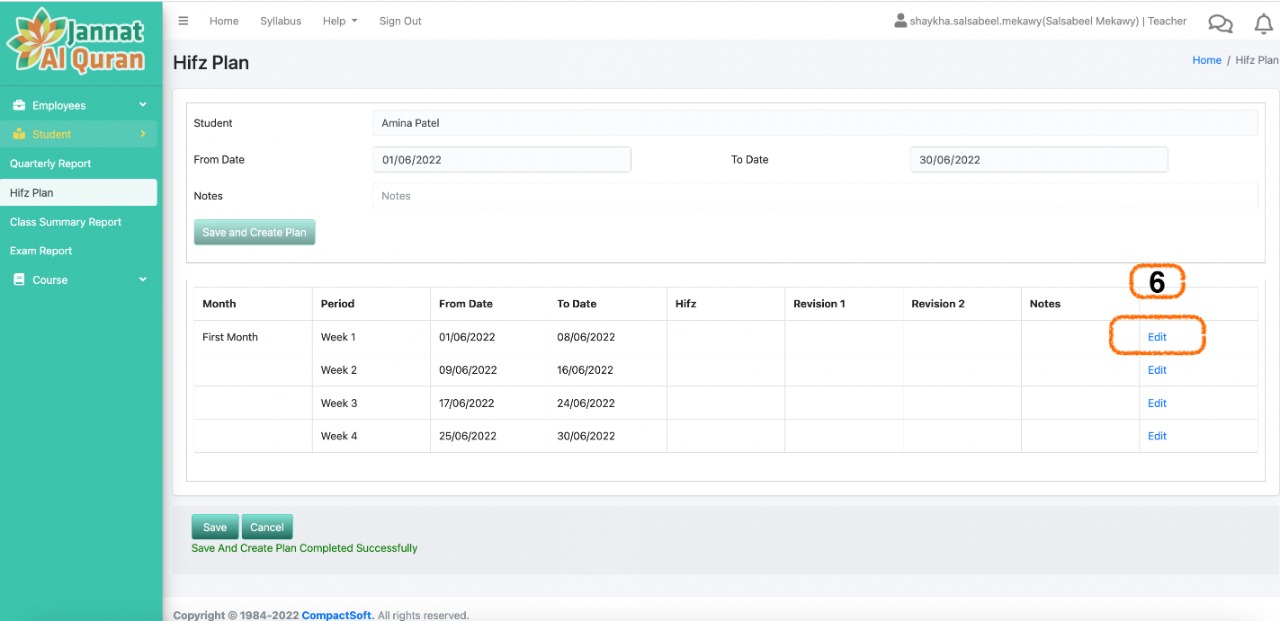 6- Click (Edit) to write the Hifz plan of every week.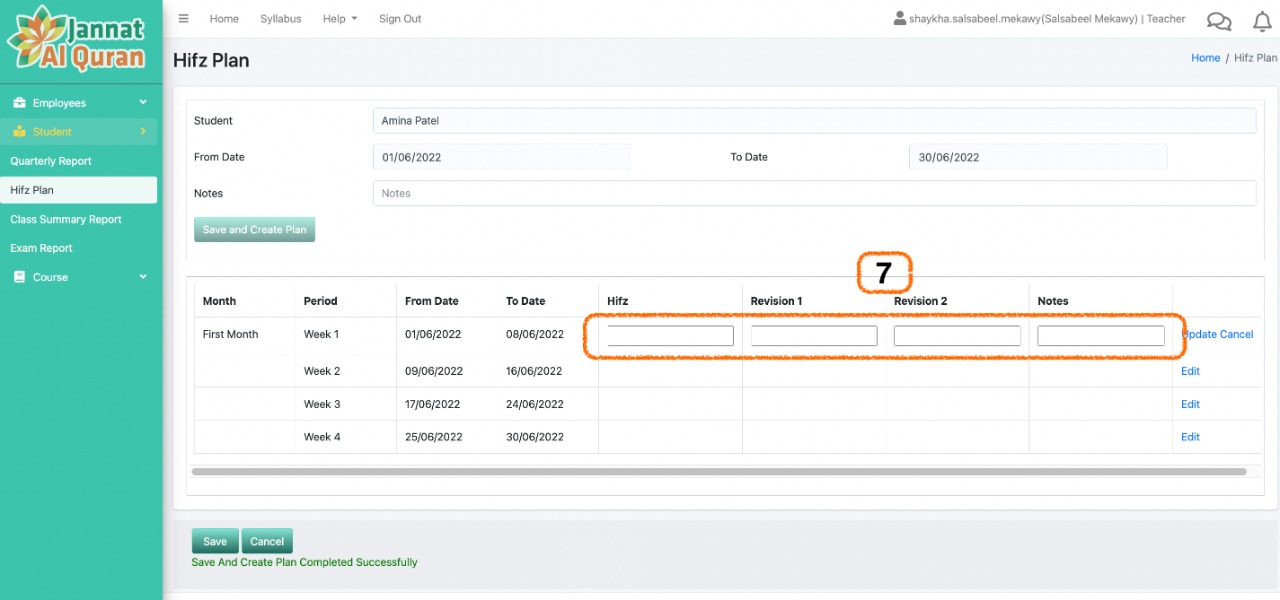 7- Fill in the cells as shown in the picture.
Click (Save) after finishing the plan.